Milu FS5 Fingerprint Gellifter Scanning System
---
Description
The FS5  is an portable imaging system for capturing Gellifters lifted fingerprints. The system is specifically designed for use by fingerprint departments. Images are captured at a resolution of 1000 dpi which could export to AFIS.
Besides, Gellifter will collect cellular materials of  fingeprints which could be swabbed easily for  DNA extraction  
Product Highlights
* Suitable for irregular surfaces such as curved surfaces, edges and corners, avoiding background interference caused by roughness, reflections, patterns, etc.;
* Intergrated 4 working modes, suitable for the of sweat , sebaceous , dust and  latent blood fingeprint imaging


Please see how easy it is for the scanning and image enhancement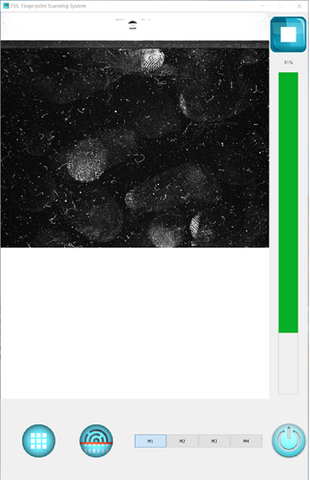 Image Acquisition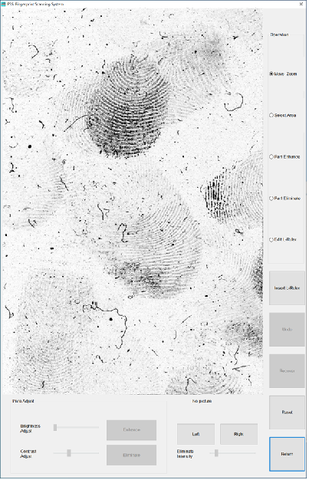 Scanned Image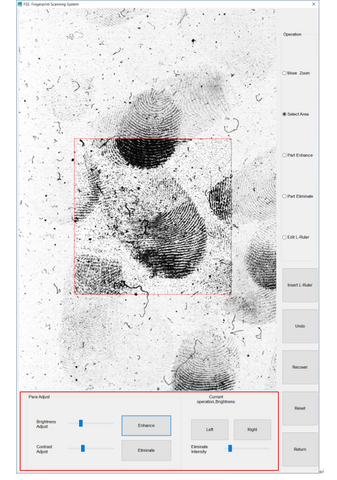 Selected Image Enhancement
                            Adding Digital Ruler
Specification
Scanning time: 10 s
Scanned Image Resolution; 1000 dpi
Support Gellifter Size: 130x90 mm
Data Port: USB 3.0
Power Supply: 110-220 AC/12V DC
Weight: 3.6KG(8lb)
Size(WxDxH):170x340x160mm( 6.7x13.4x6.3in)
Note:  Windows based notebook or computer workstation with USB 3.0 is required to work with FS5 .  Computer  is advised to purchased locally
Click HERE to get Product list brochure.
Fingerprint & Shoeprint Science Product Brochure
---
Share this Product
---