Milu SFC30 Full Spectrum Search and Capture System
UltraWide Spectrum from 150nm to 1100nm
Real time, high resolution searching and recording
Compatible with various full spectra lenses, from wide-angle to macro
Excellent UV sensitivity, 60% at 254nm
Unique noise reduction and low illumination enhancement technique
Small size, light weight, Easy to operate
Research grade full frame image sensors give Milu SFC30 Full Spectrum Search and Capture System a super sensitive full spectral response range from 150nm to 1100nm designed for evidence search and capture. SFC30 excels in capturing fingerprints, handprints, blood/saliva/urine/semen stains, trace DNA sources and exfoliated skin cells. Novel filtering techniques and ultra high sensitivity sensors provide consistent high quality results regardless of the background surface, even when imaging weak sources of evidence. Coupled with breakthrough reagent techniques, unlike traditional methods, evidence searching and documentation on permeable and rough surfaces is not only possible, but effortless.
Advanced back-illuminated sCMOS camera module, professional full spectrum objective lenses and multi band light sources give SFC30 unparalleled capability and performance. Whether you're looking to shoot high resolution images from deep UV/visible light to the near-infrared spectrum, search for prints over a large area at long distances, narrow in on fingerprint features with macro photography, find latent biological evidence like bloodstain or examine questioned documents, the SFC30 is the right tool for the job.
 Easily operable with one hand, the compact and lightweight of the SFC30 will reduce fatigue and improve efficiency in the field.  SFC30 checks all of the boxes when it comes to crime scene investigation.  
Key Feature
✸ Nondestructive searching Pure optical method searching, no damage to the physical evidence, no effect on the subsequent DNA analysis.
✷ Real time comparison system can be easily linked to the command platform by integrated Bluetooth and WiFi, images and data can be quick uploaded to the command system for realtime comparison and database inquery.
✷ With the design of electronic ruler, the traditional pasting ruler during the evidence photography already become become history,  simplified field process make the on-site investigation more simple.
✷ Actualization With the high resolution imaging system, evidence searching, observation and recording could be done synchronously.
Applications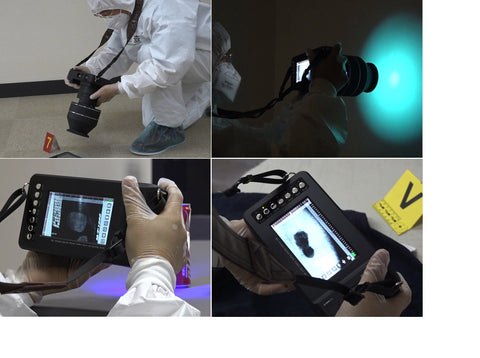 Finger Print on non-porous object surfaces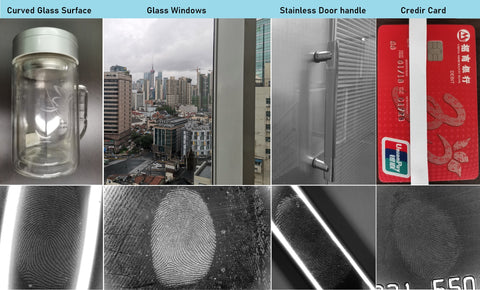 Finger Print on porous object surfaces and half-porous object surfaces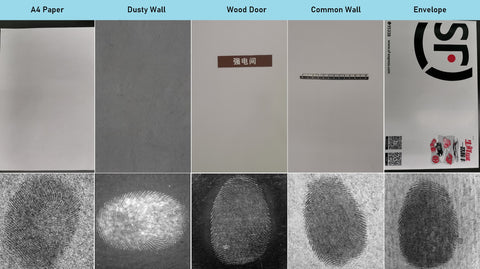 Others
---
Share this Product
---